Let's get real here real quick: If you don't have good photos and high quality content when it comes to social media then you may as well not even post.
Every single thing you post as your brand, whether it's a tweet, a Facebook 'status update (though really, no one calls it that anymore),' a newsletter, and especially photos, they are all mini ads for your company.
This is why I believe SO strongly in high quality professional photos for a brand's social media channels. To your social media 'viewers,' especially those who have yet to purchase from you, your product will always be as good as the photos you post.
You can have an amazing product, but if you're posting poorly lit and poorly composed photos then you can bet that your viewers assume your product is of the lesser quality.
As a professional photographer of ten years now (whoa, since when did I get old enough to have been doing something professionally for ten years now?!) and with a formal education in photography from one of the top art universities (go SCAD!) in the nation, I believe photography has the power to catapult a brand to the top. Or it can completely work against them. The choice is, as always, yours.
I work with brands daily to make sure their brand photography is of the utmost quality. Brand and lifestyle product photography has quickly become my favorite niche in the photo world and is something I believe every single company needs to invest in.
However, I know it's sometimes crazy hard to find something to take a photo of (even though you know you have a ton of things you should have photos of, or should be promoting, or should be talking about), or you have some photos but they're not great, or maybe you flat out hate photography and don't even give it much thought (bad idea). In my Full Service Package, a styled photoshoot is offered each month. This is where we capture the months content for your various social media channels through beautiful, fresh, true-to-your brand photography. We focus on what's coming up in the next month for you, whether that's a big sale, any upcoming national holiday's (because I know you know what it's like to not have anything to post on #nationalwhateverday), new products, whatever you need, we shoot. We tailor the shoot to fit your needs that month, and then we tailor the shoot even more to focus on each platform you're in need of photos for. If you're posting to Pinterest then you better believe that we'll be getting a plethora of vertical shots since we know vertical photos perform much better on Pinterest. If you'll be posting the photos to Instagram, we'll keep the traditional square format in mind. Using them for newsletters or in print or on your website? We'll make sure we shoot the photos with plenty of negative space so you can add headlines and text to the images. After our monthly shoot together you'll have more than a months worth of branded, high quality content ready to go.
To give you a mini idea of what this looks like, below are photos from my latest shoot for client Modern Burlap. I shoot monthly for Modern Burlap, a modern children's lifestyle brand, and we recently had a photoshoot where we focused on Modern Burlap's brand new line of crib sheets, as well as her best selling monochromatic swaddle blankets.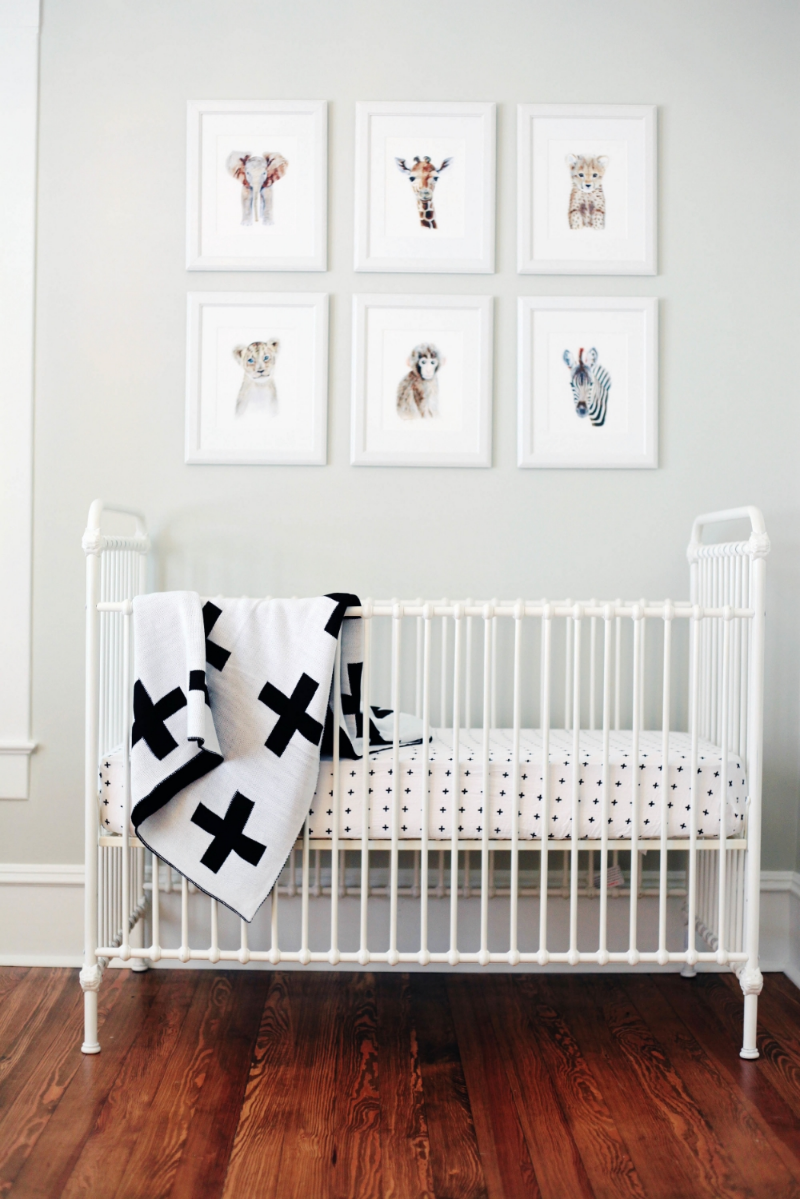 Above are seven photos that represent Modern Burlap exactly how they wish to be represented through their visuals. Seven high quality photos that Modern Burlap can promote their products with forever. Seven photos that result in conversions time and time again. One weeks worth of content that you don't even have to think twice about.
Your photos matter, friends. They're the difference between good and bad, between truly representing your business as it is (which is a kick-butt, awesome, successful biz!) or just representing it so-so, between telling your brand story effectively and within your style or telling it like it's just a ho-hum side project. The photos you use on social media will often times be the first impression many people get of your business. Make sure it's the right impression.
Here's and cheers to well branded photography for your business! If you have any questions about photography in general or the photo packages Verb House offers, feel free to shoot me an email.
Until next time,
VHC