Howdy do, July!
There's something about this month, nestled in between June and August, where it really feels like summer is alive, like the days stretching out before you were made for lemonade, dreaming and scheming (now is a perfect time to reassess your business goals for the remainder of the year), and truly taking in the summer.
Don't let this month or the days ahead sail right past you because you were too busy working, too busy focusing on the next big thing to do, or too busy scrolling and not living. If you've yet to take the Summer Pledge, I encourage you to do so now and really open yourself up to living fully this summer.
As for the inspo calendar this month, it's a bit of a mix between social media content ideas and life ideas – because who says the two are exclusive? They're not! Take some time to learn IGTV this month or revisit the goals you set earlier in the year. And don't forget to celebrate yourself! Regardless of whatever goals for the first half of this year were, you've accomplished something within the last seven months. Be sure to celebrate that! Take yourself on a coffee date where all you do is read your book – no work! – or finally buy that software or tool that you've had your eye on. Or pop the confetti and cannonball into the pool – just make sure you acknowledge how far you've come this year already. (first bumpin' ya right now)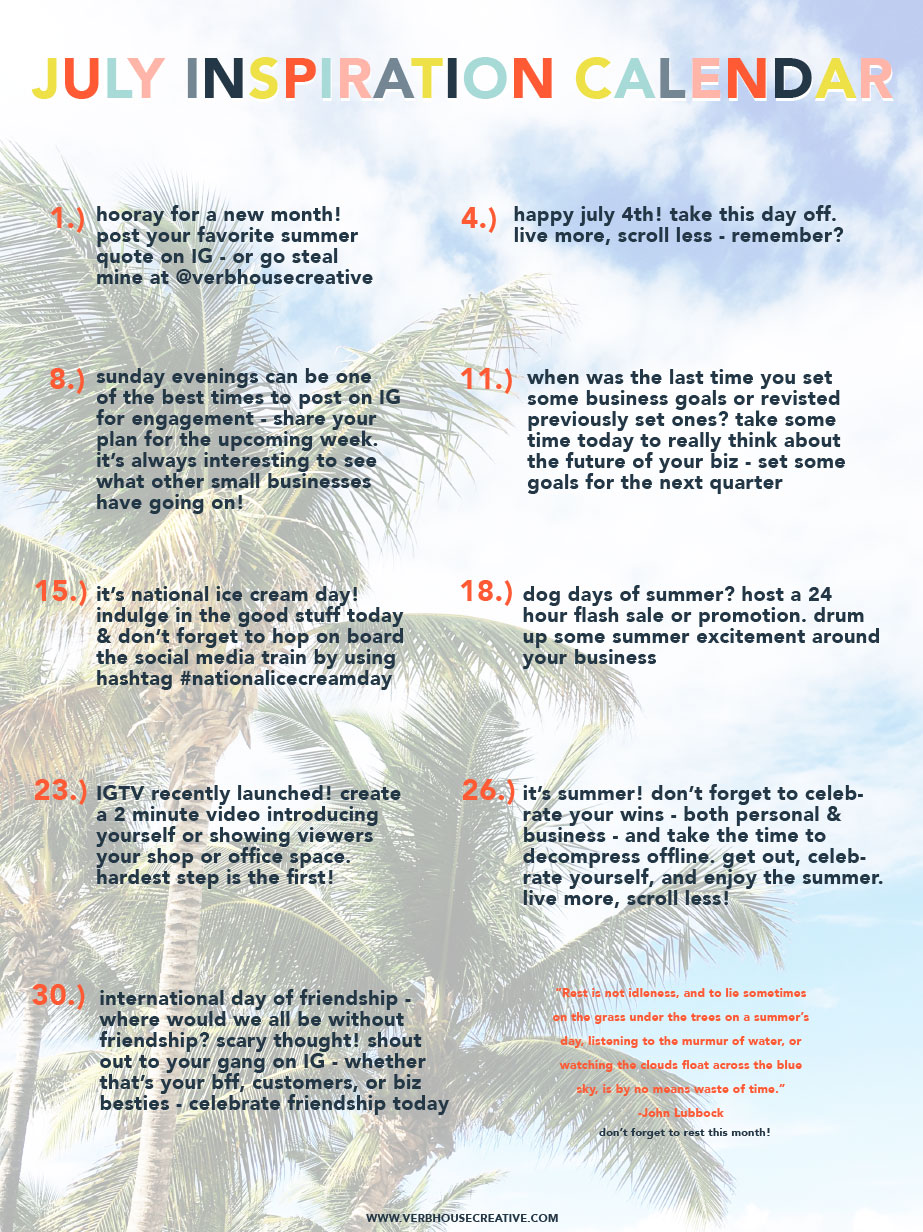 Right click on the calendar to download it, print it out and hang it up in your office or keep it in your notebook to help you stay inspired throughout the next month.
I'll see y'all in August with another inspo calendar to help keep you truckin' along with a few fresh ideas. In the meantime, go do the work, then sign off each evening and weekend (if you can) and enjoy this summer sunshine and fresh energy! It's good for your soul, I promise ya.